Based on current waitlists, we are anticipating a delay of at least one year for new enrollments.
The Edmonton Flying Club offers all of it's programs to both local and International students. For International students there is a different application process.
If you wish to train with us, first please conduct some research and spend some time looking through our website and social media accounts. Then begin an email exchange with us to find out if we are the right school for you. Note that we only accept a limited number of students per year. We will discuss your starting day during the email exchange.
In order to begin to process your Letter of Acceptance, we require the following information: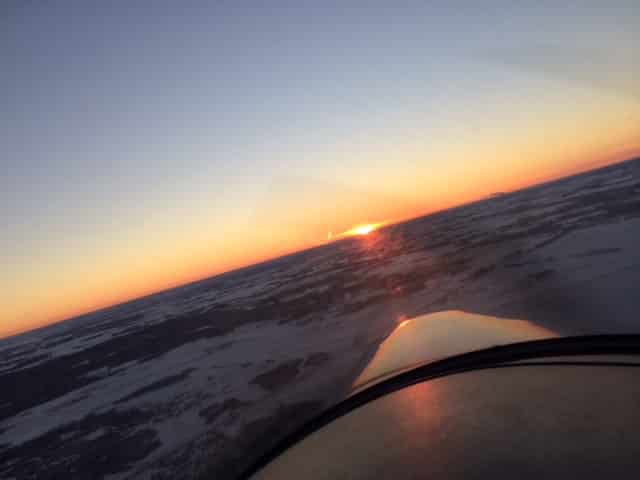 1. International Student Application form & Application Fee
A non-refundable application fee of $500 is required to proceed.
2. Your Completed ICAO English Feedback form
3. A successfully completed Interview with an EFC staff member
4. Enrollment Processing Fee
For accepted international students, our admissions process requires that you send a $1500.00 CAD, payable to 'Edmonton Flying Club', which will be used to pay our administrative and courier costs. $1000 of this money is non-refundable, and may be paid by bank transfer, cheque, e-transfer or money order. If the student is accepted by Canada as an International student, $1000 of this fee will be given back to the student's flying account to be used for flight training costs.
Students should contact the Edmonton Flying Club at
[email protected]
and notify our staff of the payment method before the transaction is initiated, whatever the method of payment.
Once this $2000 CAD processing fee is paid, we begin by sending you a Letter of Acceptance, and this, in turn, is presented to the Canadian Consulate or Embassy in support of an application for the student visa
Once the application has been received and approved and fees have been paid a letter of acceptance will be issued to assist you in obtaining your Student Visa Permit.
Aviation-Language Proficiency Test
Canadian Aviation Medical
A Canadian Aviation Medical from a Doctor certified by Transport Canada will be required for all Canadian licenses and ratings. A list of Doctors can be found on this site, 
CLICK HERE
Health and Social Service Support
Counseling and Emotional Support
Academic & Career Counseling
The EFC instructors and staff are always available to work with students to help achieve success and provide supplemental training activities as required. For career counseling & support, EFC recommends our friends at
Elevate Aviation
who have an extensive mentorship program for pilots and other jobs in the aviation industry.

Academic Standards & Expectations
As a flight training unit, EFC is required to use Transport Canada's federally regulated flight standards as listed in the
following guide
.

Mandatory Medical Insurance
All International Students must purchase their own private health care insurance before they arrive in Canada. For courses longer than one year, the student may be eligible to purchase Alberta health Care Insurance. For more information 
CLICK HERE
.
Private Insurance Companies
Flight Training Cost & Expenses
Total course costs are contingent on the actual time it takes for each student. For a list of minimum cost 
CLICK HERE
.
Payment for all training may be done on a pay-as-you-go basis. Many Students place a credit card on file or place a deposit on their account with The Edmonton Flying Club. Any request for a refund of monies remaining on a students account must be made in writing and will be refunded by cheque within 30 days of receipt of the request.
Other Information
All licenses and ratings offered by the Edmonton Flying Club will be available to all International and Canadian Students.
Student Code of Conduct
Student Complaint and Dispute Resolution Process

The student will notify the Edmonton Flying Club Manager or designate in writing of the complaint.
The written submission will be dated and reviewed, no later than 3 days after it was submitted.
If the Manager has not acknowledged the written submission within 3 days, the student will be awarded his dispute.
The Manager will meet with the student and another non biased individual and resolve any issue.
Written notification along with notes from the meeting will be given to the student.
The Manager will keep a copy of the meeting notes on the student's file for 1 year.
Payment
All training may be done on a pay-as-you-go basis. Many Students place a credit card or place a deposit on their account with The Edmonton Flying Club. Any request for a refund of monies remaining on a students account must be made in writing and will be refunded by the form of payment 30 days from receipt of the request.
Refunds
If an international student terminates a student contract with the institution, the student's account will be reconciled and a refund will be made available based on any funds paid in excess of costs incurred. 
EFC Orientation
Upon arrival into Edmonton, we will schedule a personal tour with all international students. During this time we will get you acquainted with some of our staff, facility, and answer any questions.
On the tour you will also be able to collect your Ground School kit
Receive complimentary EFC swag.
Life in and Around Edmonton Flying Club
Moving to a new City can be a little overwhelming for many.
The City of Edmonton has lots of services to assist you if needed and to help you adjust to your new home away from home. Our Staff are are always available to assist you as well.
Things to do in Edmonton, outside of the Edmonton Flying Club!
Although we believe our city has lots to offer, here are some of our favourites! Edmonton does have a bus system, it does not reach the airport at Parkland (Parkland is only accessible by car) however, It is a great option for traveling throughout the city and downtown area. Learn more here: https://www.edmonton.ca/edmonton-transit-system-ets
What is life like at the Edmonton Flying Club for an international student? Why should you choose EFC?
Edmonton Flying Club is home to many diverse people, staff and members included. We welcome all cultures and walks of life and have mutual respect for all!
At EFC we host monthly Club nights, where all members are invited. This event, hosted at our hangar, is a great way to get involved with the community, network, and socialize.
EFC employs a buddy system with all International students to help get you acquainted with the school, and community. Each student will be paired with a local student member. They will be a friend, connection and resource to help you as you adjust to life here in Edmonton.
All international student members, on top of your regular lessons with your assigned instructor, have the option to book extra ground lessons should there be a need for some more time spent on a specific subject.
Transportation & Housing
All housing and transportation cost (including transportation to and from the airport and ground school location) are the sole responsibility of the student. These are a few sites that may assist you in finding accommodations during your training. Our Management and Staff will be available to all Students to assist as much as possible with student inquiries related to accomodation and transportation.
Studying in Canada